The Best Dental Gift Ideas This Holiday Season
It's that special time of the year and everyone is starting to get their holiday shopping done. As a dental practice, we love to always consider health conscious gifts or items that can help to make brushing your teeth and caring for your oral health fun, for both kids and adults. We figured we'd put together a few ideas that may help you with your shopping to do list this year. We hope you like our ideas and happy shopping!
Gift Card Towards Any Cosmetic Dental Services
Things like teeth whitening or something even as big as getting clear braces such as Invisalign may always be on someones want list, but something they may not always want to buy for themselves. A Campi Dental gift card can give them just the push they need to finally get those desired treatments. You can call the office any time to come by and pick up a gift card for any amount. It can also be used towards any dental service or co-pay.
Teeth Whitening
Professional Level Electric Toothbrushes
Clear Braces
Any Dental Services or Co-Pays
If your little one has a tough time in the dental chair, or if they despise their daily dental health routine, these cute and clever toys can help make it easier and fun for them. By giving your kids the instruments of the dentist, they suddenly have control and autonomy that they might not otherwise feel with dental-related matters.  Let them get familiar with what it takes to be a dentist, and they just might start flossing and brushing like a pro! Below are a few toys that are out there, you can find them at various retailers online and in person.
Play-Doh Doctor Drill 'n Fill kit
Make sure your child is old enough to play with Play-Doh (and not eat it). With this kit they can fill cavities, put on braces, and even operate a buzzing electric drill.


A game called "Crocodile Dentist"
Your kids try to find the one tooth that's causing the crocodile's pain; otherwise, they'll get their hands chomped on!
Doctor Playset by Mumu Sugar
This wooden playset offers children dental tools and a jaw with removable teeth!
Barbie Careers Dentist Playset
Have a little one who's into Barbies? This would be perfect!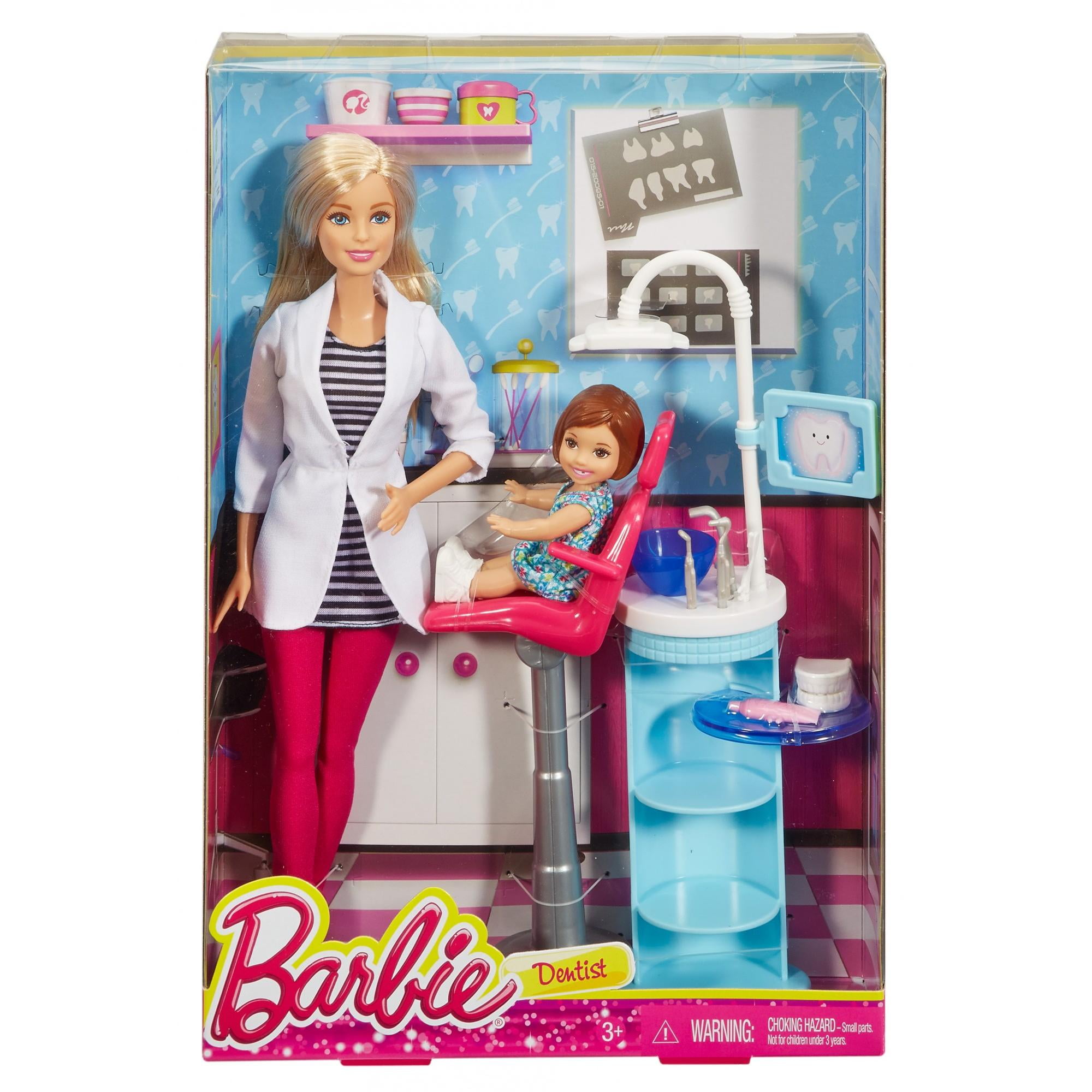 Playmobil Dentist with Patient
Includes the exam chair and everything!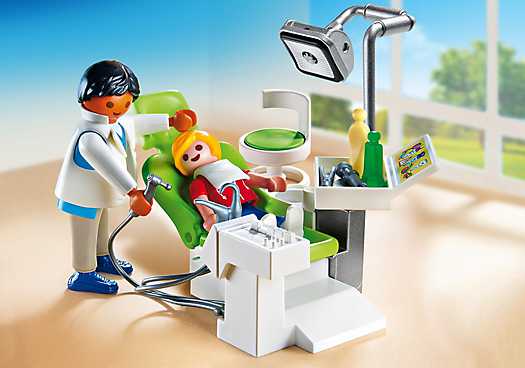 Alma's Designs Dental Kit
This kit includes plush instruments to help your little one get used to a great dental routine.
Gamzoo Doctor Kit
This kit allows children to pretend they're a dentist, doctor, or nurse.
Comments are closed.