Meet The Doctors

John G. Campi III, DMD (Dr. Jack Campi) partnered with his uncle in 1992. Together Dr. Tom and Dr. Jack pioneered such dental technologies as Digital Radiographs, Air Abrasion, Plasmas Arc Lights and new Laser Wavelengths. They introduced Joseph G. Campi, DMD (Dr. Joe Campi) into the practice in 1998.
2002 brought on a new era to Campi Dental with Dr. Joe becoming partners with his brother Dr. Jack. At that time, the office was completely renovated to better serve our patients. In addition, two new laser wavelengths were added to the practice to increase the ability to provide the best dentistry that today's technology allows.
Drs. Campi annually attend continuing education courses enabling them to stay at the forefront of their profession to provide optimal care to their patients. This allows the doctors to offer their patients the finest cosmetic, periodontal, surgical, laser and implant dental care. They regularly attend courses focusing on periodontal surgery, oral surgery and dental implant technology so the most current treatment options are available to their patients.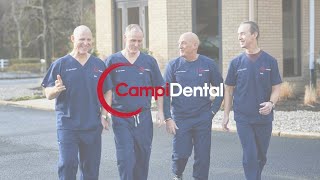 At Campi Dental, we bring together a team of specialists to offer you the highest quality of care in all facets of dentistry with the convenience of being treated in one dental office.
Our team of Doctors have all been practicing for 20+ years and are known for their vast knowledge and experience as well as their personal, calm, and kind demeanors. Utilizing the latest development in technology, they offer the most advanced dental procedures and services available.
To learn more about our in-house orthodontist, Dr. Greg Campi, click here.
To learn more about Dr. Paul Galante and our office's Oral Surgery capabilities, click here.
---
Your Teeth Deserve Superior Care
Campi Dental can handle all your dental needs, including general dentistry, oral surgery, and orthodontics, in one convenient location. Contact us today!