Cosmetic Dentistry Wall Twp NJ
Get The Brighter Smile You Desire
Cosmetic dentistry is a branch of general dentistry that focuses on improving a patient's smile esthetically. Cosmetic dentists use their professional skills to create bright, natural, and healthy smiles. Cosmetic procedures may involve removing oral tissue, adding structural material, or altering teeth' shape, size, and color.
Everyone deserves a smile that makes them proud. At Campi Dental, our dentists practice cosmetic dentistry as an art. We use our skills and talents to help you live your best life and let your confidence and beauty shine.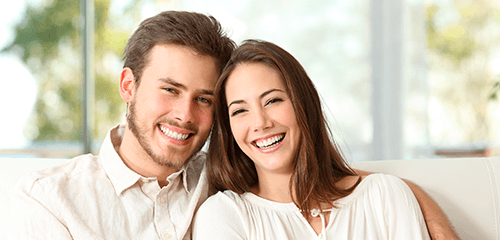 Cosmetic Dentistry Treatment Options at Campi Dental
We offer several cosmetic dental procedures to enhance the optics of your teeth and gums with restorative benefits, including protection and structural enhancements to teeth with minor damage. Schedule a free consultation to discuss your goals with a cosmetic dentist and learn more about which cosmetic dental procedures can improve your smile.
Porcelain Veneers
Porcelain veneers are ultra-thin shells that cover the front-facing surfaces of teeth. They work to hide flaws and discoloration, in addition to filling gaps and fixing uneven teeth. Dental veneers prevent stains from forming on the tooth and last an average of 15 years with proper dental care.
Professional Teeth Whitening
If you're looking for an inexpensive way to brighten your smile quickly and dramatically, professional teeth whitening is the perfect option. In-office whitening treatments last for about an hour and improve the color of your teeth by eight shades. Before your whitening treatment, your dentist will often clean your teeth to get rid of any tartar, plaque, or debris.
Dental Bonding
Dental bonding is a cosmetic treatment to repair cracks, discoloration, or chipped teeth. We use a putty-like bonding material that perfectly resembles the color and texture of natural teeth.
Clear Braces
Clear braces are a popular alternative to metal braces for straightening teeth and fixing jaw misalignment. Many patients prefer clear aligners because they are less noticeable and removable for eating and oral care. At Campi Dental we offer Invisalign and Spark Clear Aligner Systems for our patients looking to straighten their teeth discreetly.
Inlays and Onlays
Dental inlays and onlays repair teeth that have been damaged and protect the healthy parts of the tooth. An inlay or onlay is made of a ceramic-like material customized to match your tooth's color and shape. This treatment is especially beneficial for strengthening and protecting your molars.
What is a smile makeover?
If your teeth need substantial work, the talented team of dentists at Campi Dental can reconstruct your smile from the ground up. A smile makeover is a combination of cosmetic dentistry procedures that improve the appearance of your smile. Your dentist may use a combination of veneers, bonding, whitening, and implants to alter the shape, color, length, width, and appearance of your teeth, gums, and smile.
When you are proud of your appearance, you can be your best self. Cosmetic dentistry offers treatments to help you live a healthier life. Call Campi Dental to schedule your smile consultation and learn more about cosmetic dental treatments.
Imagine Yourself with a More Beautiful Smile
Campi Dental offers a number of cosmetic dental treatments to improve your smile. Contact us today!